You must allow cookies and JavaScript for a proper shopping experience.
Price: $8.99
Publisher: Penguin : 2005
Seller ID: 0154006
ISBN-13: 9780143036661
Binding: Trade Paperback
Condition: Good
---
Winner of the Pulitzer Prize--a powerful love story set against the backdrop of the Civil War, from the author of The Secret Chord. From Louisa May Alcott's beloved classic Little Women, Geraldine Brooks has animated the character of the absent father, March, and crafted a story filled with the ache of love and marriage and with the power of war upon the mind and heart of one unforgettable man (Sue Monk Kidd). With pitch-perfect writing (USA Today), Brooks follows March as he leaves behind his family to aid the Union cause in the Civil War. His experiences will utterly change his marriage and ...
View More...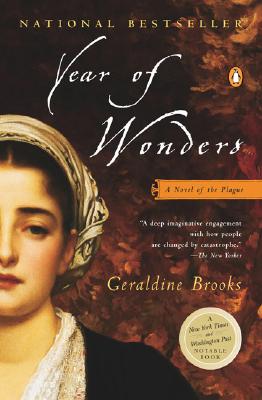 Price: $9.25
Publisher: Penguin : 2001
Seller ID: 0119334
ISBN-13: 9780142001431
Binding: Trade Paperback
Condition: Fair
---
"Plague stories remind us that we cannot manage without community . . . Year of Wonders is a testament to that very notion." - The Washington PostAn unforgettable tale, set in 17th century England, of a village that quarantines itself to arrest the spread of the plague, from the author The Secret Chord and of March, winner of the Pulitzer Prize When an infected bolt of cloth carries plague from London to an isolated village, a housemaid named Anna Frith emerges as an unlikely heroine and healer. Through Anna's eyes we follow the story of the fateful year of 1666, as she and her fellow villag...
View More...